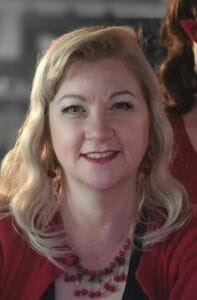 Cyndie Klorer
Director
Cyndie Klorer was born and raised in San Andreas, California where she still resides today.
In 1994, Cyndie was involved in her first theatrical production since high school at the historic Metropolitan Theater in San Andreas. Once bitten by the theater bug, she was hooked, not only with the art of theater, but with the beautiful facility. For many years to come, Cyndie would dream of running a theater of her own.
After 12 years as a Media Specialist, and 3 years running the Calaveras Performing Arts Center at Calaveras Unified School District, she left her job to pursue that dream in January of 2019. She opened Fourth Wall Entertainment Troupe and began a journey to bring some culture to her little town in the foothills of Calaveras County.
Cyndie has over 30 years experience in theater arts and is certified in Arts Management through UC Irvine's Paul Merage School of Business in association with the Claire Trevor School of the Arts.
She is honored to serve as the newest board member for the Calaveras Chamber of Commerce.